UConn Woodsmen: Their Sport is the Great Outdoors
The UConn Woodsmen are a club on campus that compete in intercollegiate timbersports, sports that are based on the traditional skills of forestry needed to be a lumberjack! They practice chopping, sawing, and transporting wood, as well as a plethora of other related skills such as throwing axes and building fires. The group will host its ninth annual Jack and Jill meet at Ratcliffe Hicks Arena on March 7.
Learn more about the club in their segment on the UConn 360 Podcast or on their facebook page @UCONNWoodsmen! Questions about the team or practice times can be sent to uconnwoodsmen@gmail.com.
Meet Undergraduate Student Hannah Desrochers
Hannah Desrochers became a natural resources major after her first semester at UConn. She was looking for an exciting path that would take her coursework and career outdoors. Interested in wildlife conservation, she had the chance to study animals and their ecosystems during an education abroad trip to South Africa. The experience confirmed her passion to preserve habitat and protect animals for future generations.
Read more about Hannah's experiences as a UConn student at Naturally@UConn.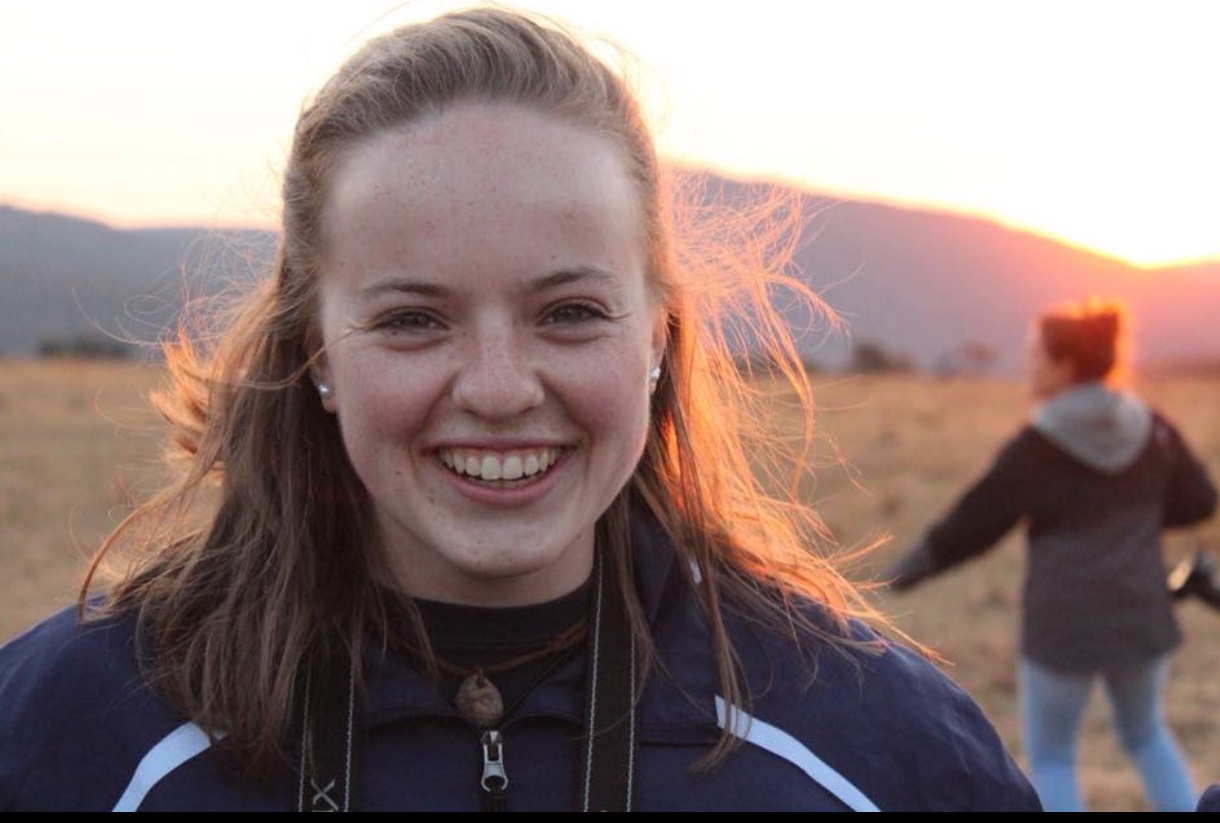 Tree Sway at the The Aldrich Contemporary Art Museum
Amanda Bunce, a Ph.D. student in the Department of Natural Resources and the Environment, recently translated her forestry research into an art installation. In a collaboration with faculty and students in School of Fine Arts, she created a piece about tree sway for the Weather Report, an exhibit currently on view at The Aldrich Contemporary Art Museum.
The Weather Report explores weather phenomena and the Earth's atmosphere through different visual media, including sculpture, drawing, painting, installation and video. According to the press release, the exhibit aims "to reveal the sky as a site where the romantic, the political, the social, and the scientific co-exist and inform one another."
Read more about Amanda and the exhibit at Naturally@UConn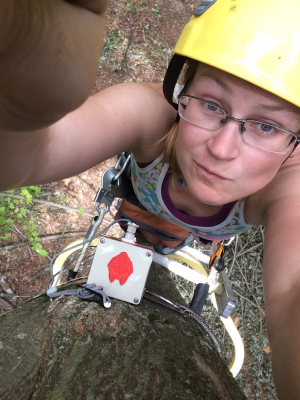 Meet Graduate Student Anna Puchkoff
With an academic background in various environmental sciences and hands-on experience with ecosystems at Yosemite, Anna Puchkoff has learned a lot. However, she was drawn to UConn's Department of Natural Resources and the Environment because she needed to answer some more of her scientific questions. 
Read her full interview at Naturally@UConn.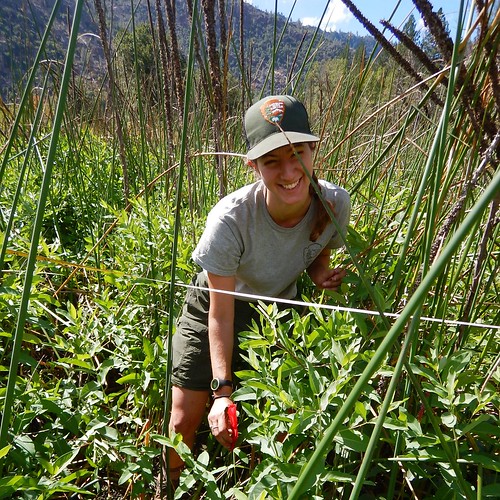 Meet Graduate Student Steven DiFalco
Steven DiFalco spent five years restoring parks and forests in New York, where he monitored vegetation, managed invasive species and sowed native plants before deciding to continue his education. He is currently pursuing a master's degree from the Department of Natural Resources and the Environment. Now focused on roadside vegetation management, he is using social science survey methods to learn more about Connecticut residents' attitudes and beliefs about forests along roadways and utility corridors. His research seeks to find ways to reduce tree-related storm damage while creating visually appealing spaces.
Read his full interview at Naturally@UConn.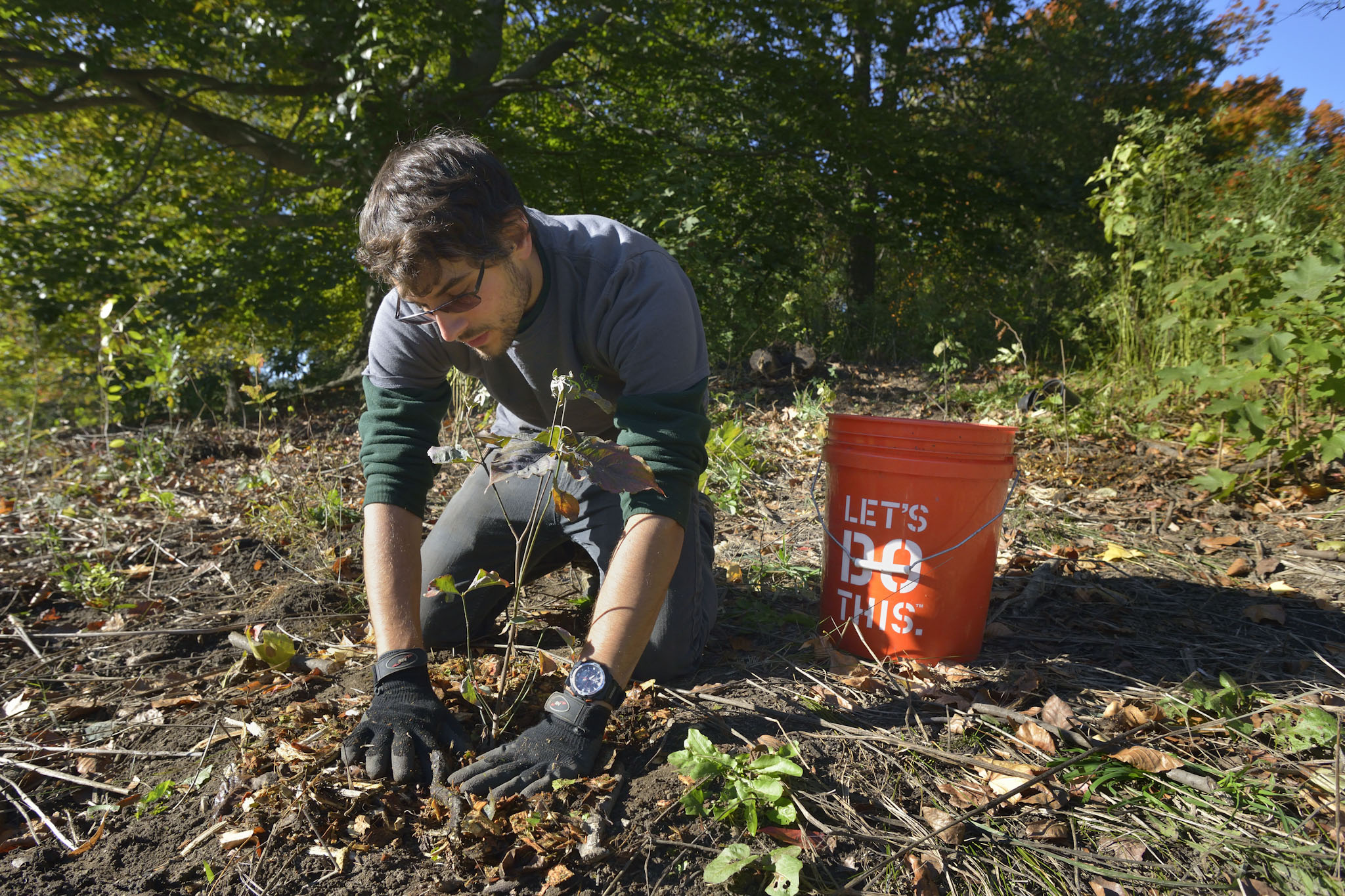 Meet Undergraduate Student Paulina Frutos
Paulina Frutos is a senior majoring in environmental science and biology. Last summer, she completed a research experience for undergraduate students (REU) with the Cary Institute of Ecosystem Studies. Paulina was recently selected as one of the Fall 2018 UConn IDEA Grant award recipients, for her project titled, "Assessment of Microbial Community Diversity and Influences in a Restored Freshwater Tidal Marsh." Here is what she said about her time at UConn. Read More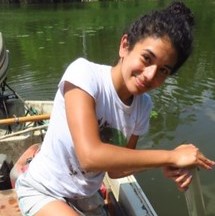 Meet Undergraduate Student Alaina Bisson
Alaina Bisson is a senior environmental science major with a concentration in global change. She is a lab technician in the Applied Plant Ecology Lab at the University of Connecticut, which is a position that she has held since the fall semester of 2016. Alaina is a Summer Undergraduate Research Fellow recipient, which she used the research grant to study the decomposition rates in Connecticut coastal wetlands. Alaina also lives and works on the Spring Valley Student Farm. Read More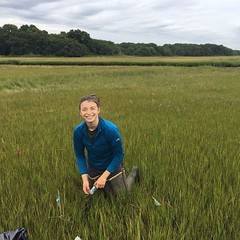 PhD Student Janet Barclay Receives the Research and Creativity Award
PhD student Janet Barclay will receive the Graduate Student Research Award at the CAHNR Awards & Honors Event! This award recognizes outstanding scholarly/creative productivity and national visibility in research activities. Congratulations! Janet's research focuses on Water Resources & Nutrient Dynamics. Read More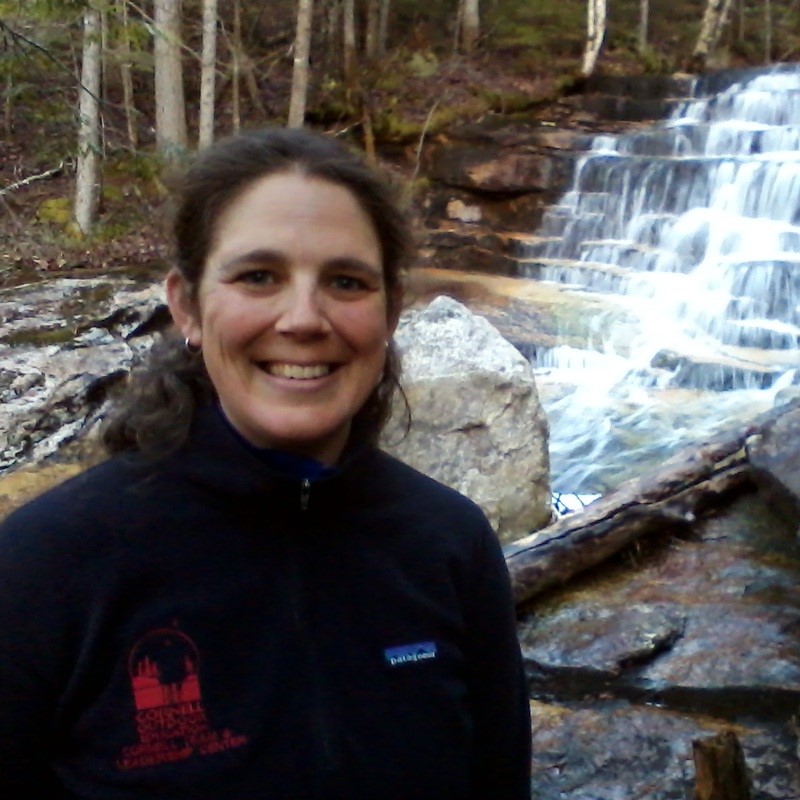 MS Student Sean Ooi Receives the Research and Creativity Award
MS student Sean Ooi will receive the Graduate Student Research and Creativity Award at the CAHNR Awards & Honors Event! This award recognizes outstanding scholarly/creative productivity and national visibility in research activities. Sean is concentrating on the denitrification in New England salt marshes as his area of research. Read More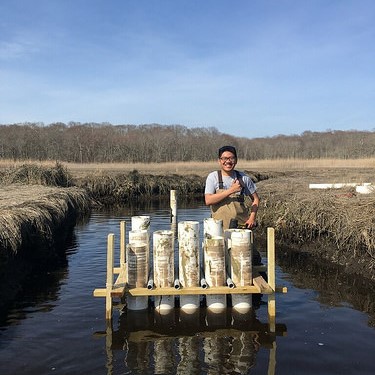 Meet Graduate Student Jennifer Bourque
Jennifer Bourque, graduate student in the Department of Natural Resources and the Environment, was raised in a rural part of Connecticut, then headed off to Boston University to study engineering. After one semester, Bourque realized she missed being surrounded by the natural world. She returned to Connecticut, changing schools and her major. As a wildlife biologist, she enjoys traveling while conducting field work, and although she's already visited quite a few places, the top spot on her destination wish list is Antarctica. Here is what she said in an interview. Read More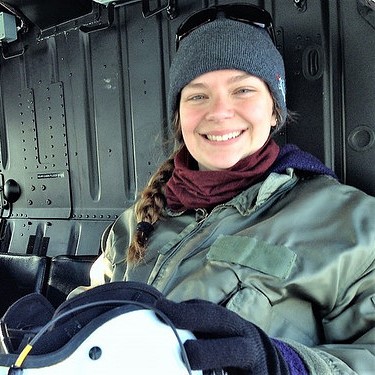 Meet Graduate Student Nancy Marek
Nancy Marek has always loved plants. She left her job as an arborist and returned to school to pursue her interest in forestry and plant development. As a Ph.D. candidate in the Department of Natural Resources and the Environment (NRE), Nancy hopes to develop better tools and methods for controlling invasive species and monitoring overall forest understory health. Read More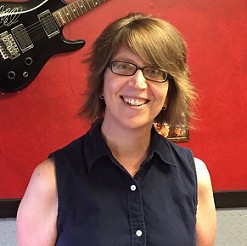 Contact the Natural Resources and the Environment Department:
1376 Storrs Road, Unit 4087
Storrs, Connecticut 06269-4087
(860) 486-2840