Lucas Nathan is enjoying exploring as much of the East Coast and the New England outdoors as he can while he is in Connecticut. A Ph.D. candidate in the Department of Natural Resources and the Environment, Lucas moved from Wisconsin and already has plans to complete postdoctoral research in Michigan when he finishes his work at UConn. His current research helps ensure proper management and conservation of brook trout in local streams and rivers. Here is what he said in an interview.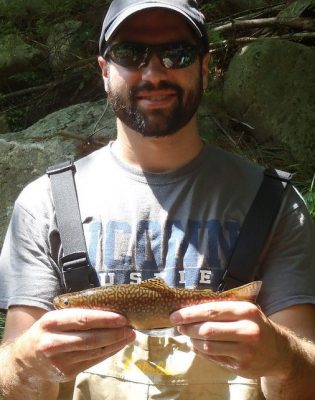 "I've always said that I have a love-love relationship with water. We're 70 percent water, it resonates with me," says Luke McNaboe of Coventry. "I wanted a career path that involves water." McNaboe received a bachelor's in environmental engineering from UConn in 2015. He earned his master's degree in 2017 through UConn's Bridge to Doctorate STEM Program, a division of the National Science Foundation. He is currently working… Read More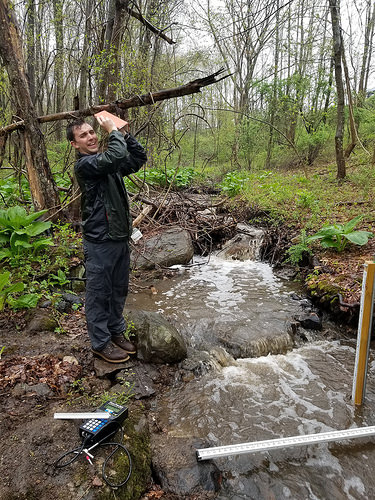 From left to right at the COP23 Conference in Bonn, Germany: Dr. Tracy Rittenhouse of NRE; Lindsay Tenenbaum, NRE and International Business Management double major; Mary Donato, NRE major; Weston Henry, Landscape Architecture and Ecology and Evolutionary Biology double major. Read More on how panels at the U.S. Climate Action Center show how businesses can lead on carbon reduction by Lindsey Tenebaum and Read More on climate messages communicated through public spaces by Mary Donato.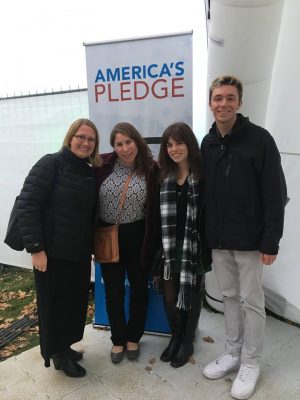 Scott's masters degree curriculum at UConn has enjoyably been spent focusing on water resources management. During his internship at the Department of Public Health's (DPH) Drinking Water Section, he was rewarded by working with a group of people that are dedicated to protecting the public's clean drinking water supplies, just as Scott is… Read more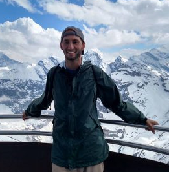 Stephen Hnatuk is extremely involved within the College of Agriculture, Health and Natural Resources. Driven by his passion for the environment, he has created a variety of opportunities for himself. Stephen enjoys learning about water resources, our environment, and the world. Read more
Contact the Natural Resources and the Environment Department:
1376 Storrs Road, Unit 4087
Storrs, Connecticut 06269-4087
(860) 486-2840