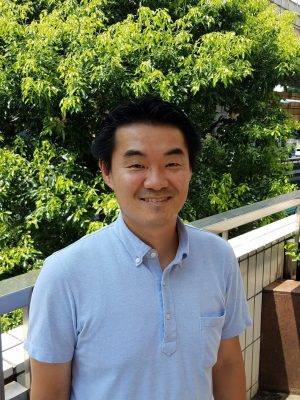 After receiving his undergraduate degree from Meiji University in Japan, Yoichiro Kanno wanted to work on a global scale. In his undergraduate studies, he studied international law and worked for a diplomat for the Government of Japan after receiving his degree.
"I then made a career change," said Kanno. He got his Ph.D. degree in fisheries from UConn due to his curiosity about how aquatic ecosystems function. Studying at UConn was his first exposure to the United States.  Currently, he is a fish ecologist and an Assistant Professor at Colorado State University.
In Colorado, Yoichiro works on a variety of streams, including ones in the Rocky Mountains and the Great Plains, and also internationally in Japan. Yoichiro says, "I'd really like to know more about fish and their habitat." Freshwater conservation in the era of a growing human population and global change is challenging, but Yoichiro likes to solve challenging issues.
Yoichiro feels impacted by his experience at UConn both professionally and personally. He studied brook trout for his Ph.D. dissertation and he still studies coldwater conservation today.